Ask anyone these days about the hectic pace of daily life, and few would disagree that the daily grind is fast becoming exhausting. For women, the problem can be doubly exasperating as they attempt to juggle careers, motherhood and time off, thanks to the myth of "superwoman" pushed on social media platforms.
Tighter deadlines and shorter days are becoming a real issue exposing us to the toxicity of modern living. Case in point? Hormones and additives.
Our food is often pumped full of additives, or to be more accurate the animals we eat are treated with hormones and antibiotics, while the vegetables and grains may contain pesticides, hormones or GM material.
So with this in mind we have to wonder what's the impact of all these chemicals on us as people?
One particular modern malaise is the exhaustion, mood swings and general anxiousness and stress many women feel. For years now Naturopaths have been pondering the female burnout and wondered if it might be tied to oestrogen imbalances. The belief is that the long-term effect may lead to elevated levels of oestrogen which may cause mood swings, nervous tension, stress and weight gain which may be misdiagnosed with mental health issues.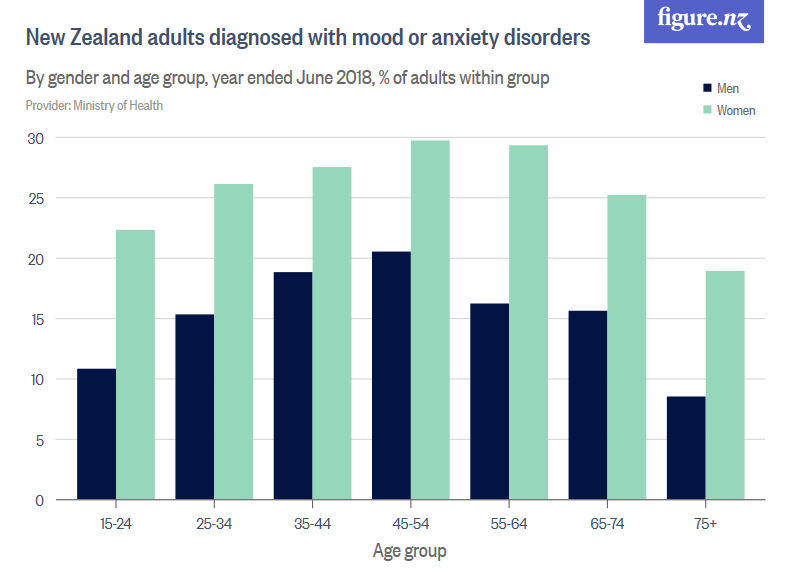 Over ¼ of women who participated in the NZ Ministry of Health survey aged between 25 and 74 years state they suffer anxiety and mood disorders.
For examples in England the Antidepressant prescriptions have been reported as doubling in the last decade.
Wendy Burn, president of the Royal College of Psychiatrists, commented "for many people antidepressants can be lifesaving, but they should not be the 'go-to' for first instances of mild depression."
So if its hormone imbalance you are suffering from, what alternatives are available? Well there are several natural supplements options available to you.
The number 1 natural hormone support brand in NZ is 30 PLUS NuWoman. This product has been tried and tested by hundreds of thousands of women over the past 15+ years. To see some of the reviews  from 30 PLUS NuWoman users check out the Facebook page here.
If you want to know more about 30 PLUS NuWoman or want to talk to someone about whether this might be worth trying for you see the rest of our website or contact us.