Hi there! We want to thank you for visiting our website and looking at our products. We have entered into an unprecedented situation the likes of which no one has ever faced before in New Zealand. We have made the decision to close our online store during this time. We are facing this pandemic with you and want you and your loved ones to be safe and take care.
Our store will re-open once Covid 19 Alert levels change to a safe level.
For our local NZ customers, you can still purchase NuWoman 30 PLUS and NuWoman BALANCE from pharmacies and Countdown supermarkets.
For our international customers, please click here to see a selection of online retailers who stock NuWoman products.
As the situation is ever changing, we recommend you check with the retailer to ensure they are continuing to deliver to your area.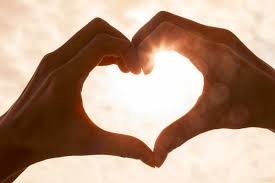 NuWoman® BALANCE is a scientifically formulated natural dietary supplement which may support young women from 18 years of age to feel their normal, happy, healthy selves everyday. Many young women experience an emotional roller coaster of highs and lows that can affect everyday life. This can dramatically affect how you feel, act and behave in your relationships as well as exaggerate stresses within study, work and family.
Product Highlights:
Natural Hormone Balance Support for young women

May support young women from 18 years of age feel their normal, happy selves everyday

May support Pre-menstrual issues

Trusted brand # 1 hormone balance brand for over 15 years.
Whilst many women experience hormonal fluctuations during the premenstrual period few women realise that they can experience excessive hormonal fluctuations during everyday life. Common issues arising are: emotional, stressed, mood swings, anger, PMS, feeling low, tiredness.
Directions
1 tablet in the morning, preferably with food. For additional support a second tablet may be taken in the evening. Use only as directed and consult your healthcare professional if symptoms persist.
NuWoman® BALANCE should be taken for a minimum of two menstrual cycles before assessing its effectiveness.
Ingredients
NuWoman® BALANCE combines the internationally studied and proven effectiveness of Cimicifuga racemosa with natural amino acids, nutrients and vitamins to assist natural hormone balance.

Precautions
We advise that if you suffer from any liver problems you should seek the advice of your healthcare professional before taking NuWoman BALANCE.
On rare occasions gastro-intestinal upset or hypersensitivity (rash or irritation) may be experienced.
We recommend as a good healthcare practice to not take NuWoman BALANCE while pregnant or breast feeding.
It is always advisable to let your healthcare professional know when you are considering taking a dietary supplement.
Use only as directed and consult your healthcare professional if symptoms persist. Dietary supplements are not a replacement for a balanced diet.
Free from dairy, lactose, gluten, starch, yeast and artificial colouring. Suitable for vegans.
Do not use the product if the blister foil is broken.
Keep out of reach of children.
Store below 30ºC.